Sears Roebuck vintage bicycles on eBay.com
The Sears Roebuck vintage bicycles were among the best bicycles in their time. They were produced by an American based chain of departmental stores known as Sears Roebuck. It is quite amazing, but these bicycles are known to have outrageous designs.
Famous Sears famous bicycle models
Some of Sears famous bicycle models are:
Blackhawk
Robin
Elgin Bluebird
Spaceliner
Flightlinger
Before and After the II World War
At first, Murray of Ohio and Westfield Mfg. Co. were used by the Sears to introduce their special designs of vintage bicycles. The bicycles produced by the Sears before the Second World War were branded with Elgin and J.C. Higgins after the World War. Both brands gained popularity, each one in its era.
The Elgin Era
The early era of Sears Roebuck vintage bicycles was before the Second World War. The brand name Elgin came in to the market during the early era of vintage bicycles.
Different stylish bicycle models were produced before the World War II for both the genders of all ages. This includes 1923 Elgin, vintage pre-war woman Elgin bicycle from 1930s, 1936 Elgin bluebird, vintage 1937 ladies Elgin bicycle, 1938 Elgin robin and the Elgin twinbar vintage fat tire cruiser, and more. Elgin vintage bicycles were very famous due to their style and affordable price.
The J.C. Higgins Era
After the Second World War came another era for Sears vintage bicycles: the J.C. Higgins era. These bikes are known for their American steel frames. The most famous Sears vintage bicycles of 1950 to 1960 were the Higgins 100 and the Flightliner, that were specially made for both genders of all ages. Vintage bicycles of that time were very stylish and had some enhanced features, such as:
Did you know…?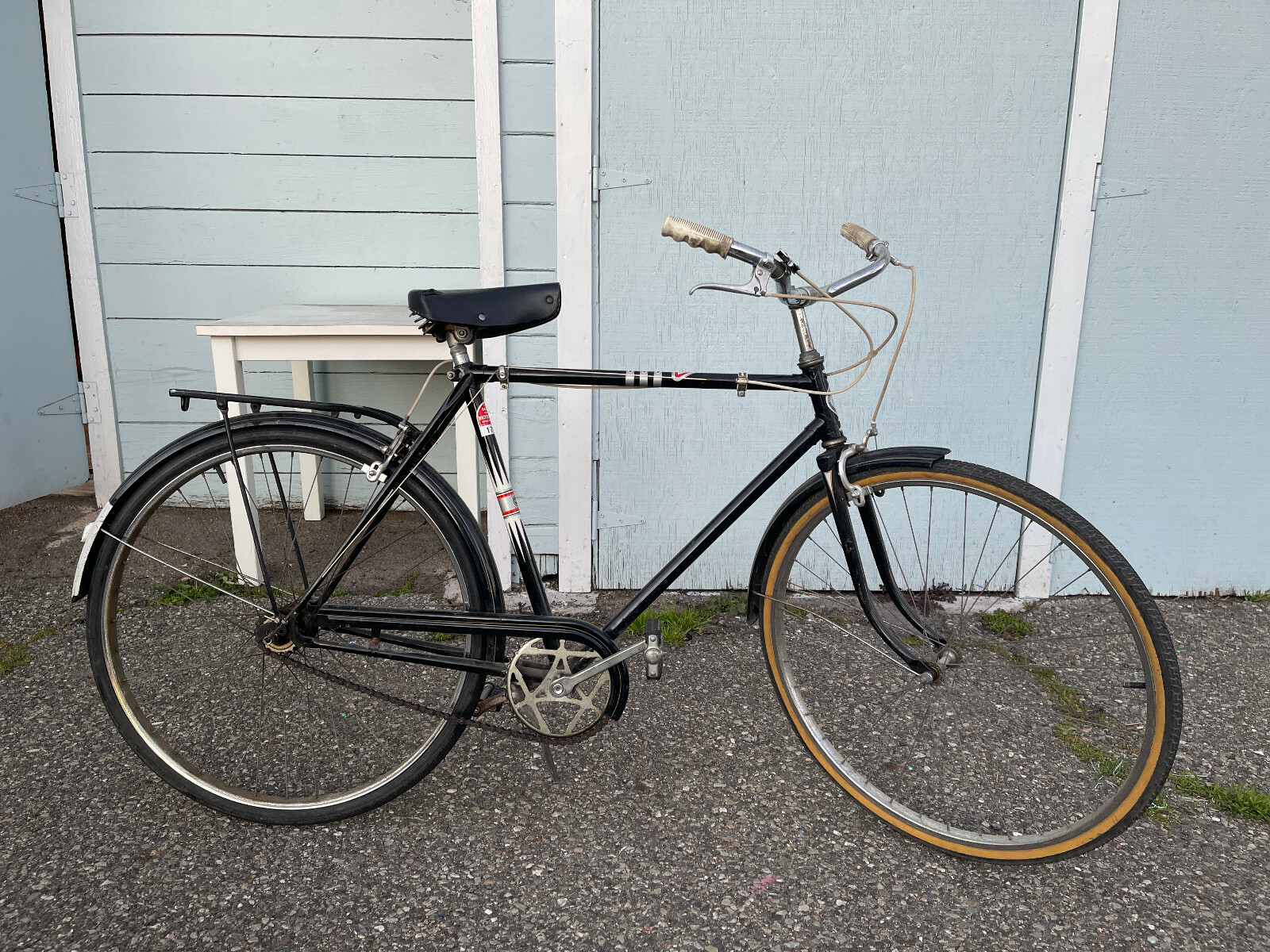 Did you know that the first kids' bikes produced by Sears Roebuck were unusually heavy?
During that time, motorcycles were all the rage among teenagers. In order to exploit this trend, Sears Roebuck made some larger, heavier and more "fearsome" looking bicycles for their teenage target audience.

Silver paint
Beehive Springer
Fenders
Chrome tank
Rims
Rear carrier
Headlight
Balloon tires
And more..
In the 1960s, Sears introduced lightweight bicycle models to compete in the market. Lightweight bicycles are easy to ride for every rider. The most popular bike of that time was the Spaceliner of the 1960s . These Vintage bicycles were very comfortable for females.
If you have experienced riding one of these vintage bikes, you must have noticed that it has a wider saddle that has springs underneath it. These are missing in the latest bicycle models. On later models, Sears bikes had springs located above the wheels and on the frame, instead of springs underneath the saddle,
The Saddle
If you have ever had the opportunity to ride on one of the older generation bikes like the Sears Roebuck vintage "His and Hers free spirit" bicycle, you would have noticed the seats are wider. There is also a set of springs under the bike seat to provide suspension.
On modern bikes you no longer get that because the suspensions are now located on the frame just above the wheel. There is a little bit of nostalgia for those interested in bikes like the vintage Sears Roebuck. The good thing for buyers is that they are affordable.
Sears Roebuck Vintage Bicycles Price
Unlike vintage Schwinn bicycles, the Sears brand doesn't hold its value that well. If you go to a site like eBay, you can buy a Sears Roebuck for about $100. There are even vintage tandem bikes for a little over a hundred dollars.
What often pushes the prices of vintage bikes is the number of collectors interested in them. Sears is a well-known brand, but it is not devoted to bikes. If you were to look for exclusive brands with a long history of craftsmanship, the prices would generally be higher.
"I don't know the key to success, but the key to failure is trying to please everybody."
Bill Cosby