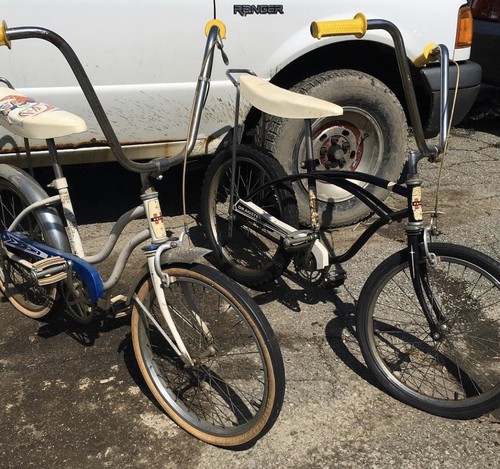 Survivor Pair 1964 Huffy Dragster Muscle Bicycle Rail Penguin Boys Girls Vintage
(Used - 2500 USD)
Vintage Huffy bicycles are the primary products of Huffman Corporation. The roots of Huffy bicycles goes back more than 100 years, as a story of a father and son. The father, George P. Huffman, owned the Davis Sewing Machine Company between 1887 to 1925
Did you know…?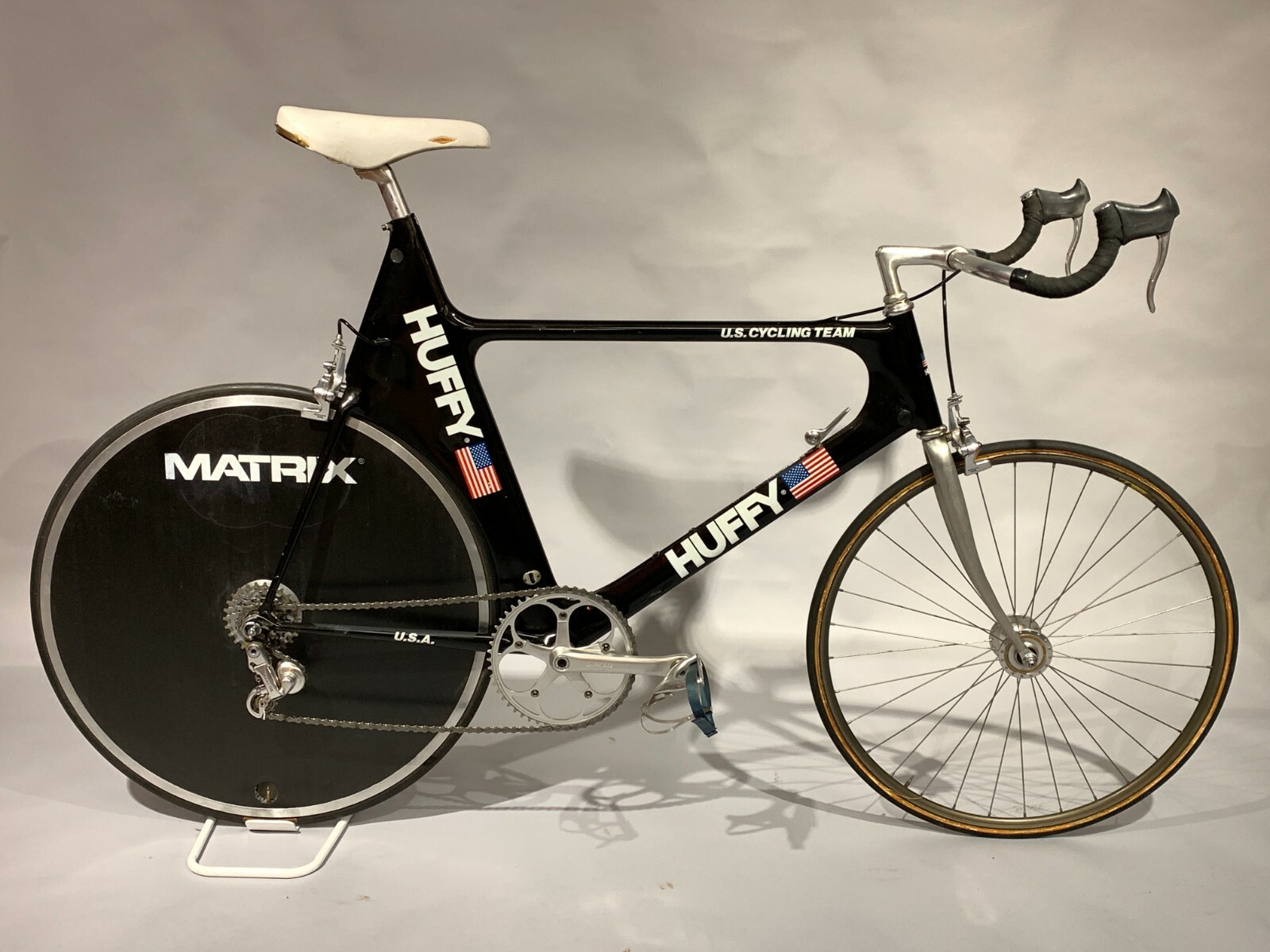 Did you know that the Huffy Convertible was one of the first children's bicycles to incorporate multiple child-specific safety measures?
This popular children's bicycle, introduced in the late 1940s, featured a foot step to help children mount and dismount their bikes safely. It also featured training wheels. These are safety features we take for granted today, but Huffy was the company responsible for popularizing them.

In 1924, his son – Horace M. Huffman (nick name "Huff") took his father's dream one big step further, and started the Huffman Manufacturing Company in Dayton, Ohio. His intention was to expand his father's business and to manufacture other products by using this family's knowledge and skills in the sewing machine design and manufacturing.
And his success was beyond his dreams: At first Huffman have manufactured different products, such as children's car seats and lawnmowers, but starting 1934, bicycles become their main products.
In 1945, Huffman started to produce steel bicycles with rim. The Huffman Corporation manufactured bicycles for both genders and the people of all ages at very affordable prices.
Due to its style and designs, in 1949, Huffman bicycles became a key player in the kingdom of kid's bicycles. At first they produced twelve bicycles per day, but production rate increased to 200 bicycles per day in 1936. Along the years, the Huffy bicycles, Huffman Corporation's successor, had become the largest bicycles manufacturer in the world!
Source: Funding Universe.
Mid Era of Huffy Bikes
Huffy identified the growing public interest in stylish bicycles: the look, as well as some outstanding features really attracted the people at these post war days.
In 1955, radio bicycles were produced. They had antenna on the back, and a radio located up into the tank. The high handlebars and typical banana seat was introduced in 1969.
In the 1970's, the huffman started to focus on children bikes and become the top in world ranking. Huffy also changed the name of his company to Huffy Corporation. The company became more popular in 1980 when their bikes were used by athletes in Olympic races. Huffman Corporation also manufactured BMX bicycles. Along with BMX bicycles, Huffy also manufactured road racing bicycles.
Since this page is about vintage Huffy bicycles I could stop here, but it is interesting to see how Huffman, that along the years had become Huffy, continued their success story in the modern age. Here we go.
The Warner Brothers Era
Between 1980 and 1990, Huffman bicycles introduced cartoons on their bicycles, to attracted the children (and their parents…). In mid 1990's Huffman started to cooperate with Warner Brothers: the first characters that licensed and were part of Huffy bicycles were the Looney Tunes.
The Looney Tunes were not alone: Disney Princesses Dora the Explorer, and Thomas the Train all had models of Huffy bicycles.
Along the years Huffman Corporation has continued to introduce new and improved products, offering a BMX line, an Ironman line, and scooters. On 2006, they have celebrated the selling of their 100 millionth bicycle. That shows the popularity and demand of their Huffy's products.
More About Vintage Huffy Bicycle
If you are interested to learn more about vintage Huffy bicycles and about the Huffman corporation you can visit this nice link. If you are interested to know about modern Huffy bicycles, you are welcome to visit this page. You can also read about the history of the Huffy company here.
Vintage Huffy Bicycle on eBay.com
"I don't know the key to success, but the key to failure is trying to please everybody."
Bill Cosby