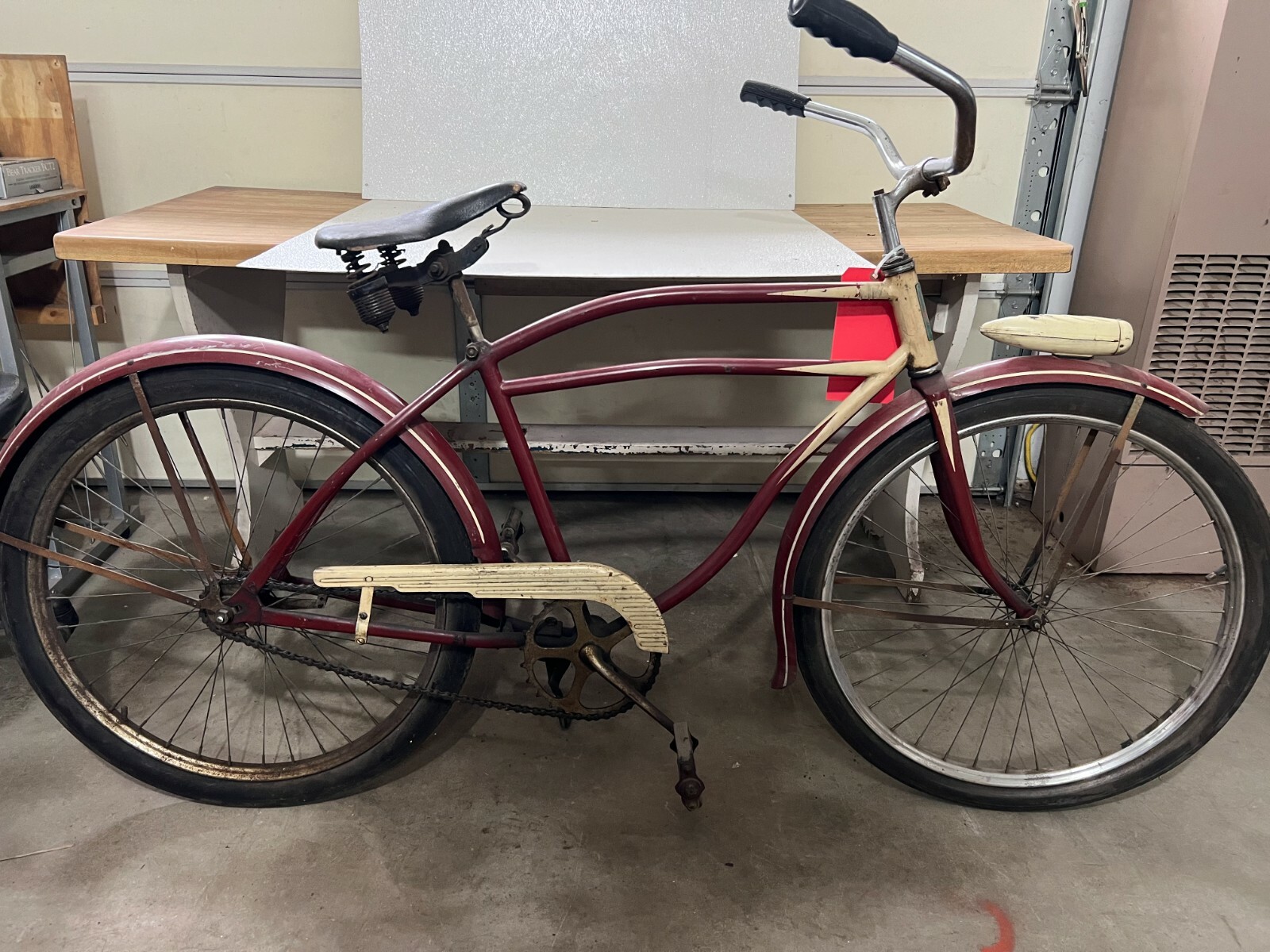 Pre-War Elgin Men's Bicycle
(795 USD)
Elgin Blackhawk – Beauty Meets Brawn
When you consider how nice the Sears Elgin Blackhawk was, and how it embodied pretty much everything that a school-age boy dreamed about in a bicycle, it's surprising that there isn't more information about this classic cruiser on the internet.
Great Bikes, Bad Timing
Elgin was the house brand of the Sears Roebuck Company. The Blackhawk was built by the Westfield Manufacturing Company for Sears and was only in production for two years – from 1934 to 1936. The Elgin Blackhawk was loaded with a lot of cool standard features like:
steel clad wood rims made by Lobdel
twin-bar motorcycle style frame
massive two tone gas tank that housed a tool kit
chrome forks and fork truss bar
kickstand
semi-high rise bars
beautiful, sprung red leather saddle
Optional accessories included a rear rack, battery-powered pancake horn, headlight, and speedometer.
There was nothing subtle about this bike. It was heavy, low slung, and it looked like it meant business. It looked like a motorcycle. With a price tag of $41.95 at the height of the Great Depression, a kid either had to have very generous parents, or a highly successful paper route to own one.
The Blackhawk's Exquisite Sibling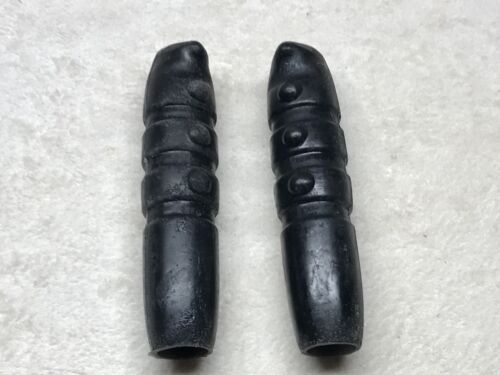 Besides the economic disaster that had befallen the US during the 1930's, it's possible that more of these bikes weren't sold because it was in competition with another Elgin bike, the extremely beautiful Bluebird. The Bluebird was even more expensive than the Blackhawk – it cost around $52. Production of the Bluebird was around 4000 and few of the bikes were sold. Today the Elgin Bluebird is the most valuable balloon tire bicycle and unrestored specimens sell for as much as $20,000.
Blackhawk Values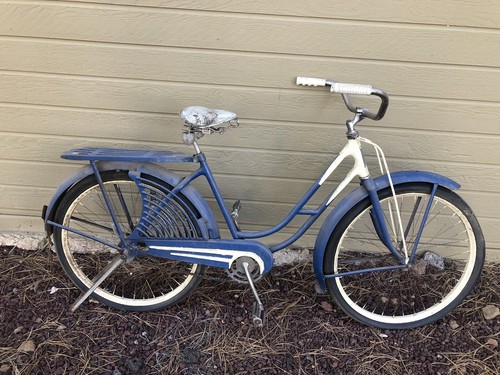 The Elgin Blackhawk is a highly collectible and valuable bicycle in its own right. A quick search on the internet doesn't turn up many examples for sale. So, what's it worth? A nice example can set you back a cool $5000 if you can find one. If you're lucky enough to stumble across one at a yard sale, don't let it get away.
More Elgin Vintage bicycles on eBay.com