Bianchi Vintage Bicycles on eBay.com
Bianchi vintage bicycles are bicycles with great reputations on the vintage market today. Bianchi is famous for being the world's oldest bicycle manufacturing company that is still in operation. They are an Italy-based company with a great reputation and great vintage and current bicycles.
Tip: For a truly classic Bianchi vintage bicycle, purchase one in celeste green.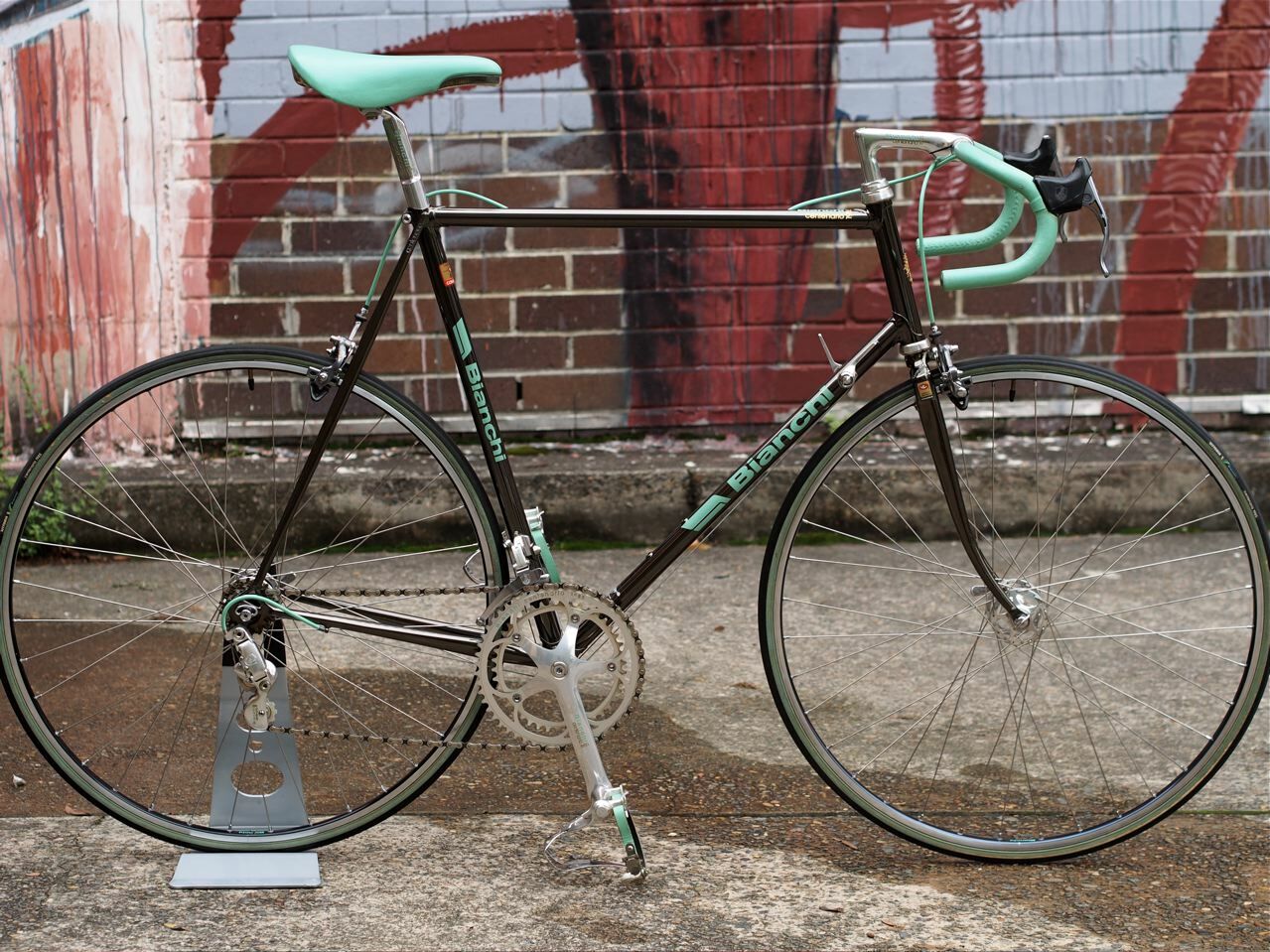 The very first Bianchi bicycles created by Edoardo Bianchi all came in the same color – celeste green, also known as sky blue, light azure or Tiffany blue. The color resembles a very light shade of turquoise.
Although Bianchi has produced some stunningly gorgeous bicycles in colors like red, black and silver over the years, celeste green is universally acknowledged as the Bianchi color. Keep an eye out for bicycles in this iconic color.

History of Bianchi Vintage Bicycles
In 1885, Edoardo Bianchi started a bicycle manufacturing company in a little shop in Milan. He loved cycling and desired to reinvent the sport as well as the current bicycle. This passion set him and his cycling company above many bicycle manufacturers of the time.
Edoardo Bianchi reduced the diameter of the front wheel of his bicycles and balanced the gap in the motion by using a chain, which, at the current time, was also a brand new invention. Bianchi also lowered the height of the pedals to create a "safer" bicycle. Thus, one of the very first modern "safety" bicycles was born. These changes implemented by Bianchi created a bicycle that was much easier to ride. It was much safer and easier to balance, making it more utilized as a means of transportation.
Bianchi vintage bicycles are so popular because Edoardo Bianchi was known as "the little blacksmith." He put such care, passion, and innovation into his bicycles that he became one of the most famous craftsmen of his time.
In 1895, Edoardo Bianchi was invited to court by Queen Margaret. She had heard about his newly becoming famous bicycle, and she wanted to ride it, so Bianchi created a bicycle also for the queen herself. It became one of the first bicycles created specifically for a woman, and one of the prototypes of a ladies bicycle.
Bianchi also became famous in the bicycle sporting world because he loved to use competitors to test his newest improvements to his bicycles before having them mass-produced. One of his bicycles, ridden by Tomaselli, won the Grand Prix de la Ville de Parris in 1899. This win sparked the growth of his enterprise, and the Bianchi Company took off from there.
From 1900 to the 1920s, Bianchi invented the front braking system, produced a bicycle-specific for the army, and began manufacturing 45,000 bicycles per year.
From the 1920s to 1935 Bianchi had a lot of successes in the sport of cycling. His 'celeste' bicycle was winning races all around the world. The first famous champion to be forever associated with Bianchi was Constante Girardengo. In 1935, with 50 years of history under their belt, the Bianchi Company was one of the major leaders in the Italian cycling market, and they were producing over 70,000 bicycles per year.
From 1935 to 1995, the Bianchi Company was associated with many of the industries top racers and Tour de France winners including Fausto Coppi, Felice Gimondi, Moreno Argentin, and Gianni Bugno.

Bianchi Bicycles Today
Presently, Bianchi continues to be associated with competitors, champions, and championships. Today, Edoardo Bianchi is part of a group called Cycleurope, the Swedish company of the Grimaldi group, and it is known worldwide as one of the most important cycling sectors.
"I don't know the key to success, but the key to failure is trying to please everybody."
Bill Cosby