No "british,english" (All condition) found on eBay(US)
Find a Vintage British Bicycle on eBay.com
Vintage British bicycles are known for being classic, lightweight, and beautiful. They come in a wide variety of designs, and they're sought after by vintage bicycle collectors because of their fine craftsmanship and their fascinating history.
Did you know…?
Did you know that Raleigh, the best-known British bicycle company, was responsible for manufacturing foldable bicycles for British paratroopers in World War Two?
These bicycles allowed paratroopers to quickly travel long distances after being dropped behind enemy lines and were an important part of the British military effort.

History of Vintage British Bicycles
British Vintage bicycles date back to the early 1900s, but some of the most popular versions are the World War II-era bicycles. During this time, British regulations required a white patch on the rear of the bicycle to increase safety and visibility. Rear lamps and a red reflector, along with this white patch, are some of the primary identifiers of a British vintage bicycle. This patch was required to be at least 12 square inches, white, and visible to motorists. Most British classic bicycles have a white patch painted on the bottom of the rear fender.
World War II-era British bicycles were built primarily for functionality and transportation. They were one of the primary ways people got around. By the late 1940s and early 1950s, British bicycles began to evolve to meet the needs of club riders who were quite "snooty" about their bicycles, particularly about their bicycle frames.
By the 1960s and 1970s, British bicycle makers worked to accommodate top riders and racers. They tried to feature exotic touches on their bicycles, such as a slotted chainstay to reduce frame weight and increase speed.
Purchasing Vintage English Bicycles
The best place to purchase British vintage bicycles is eBay. They range from the low $200's up to about $2500, depending on the brand of bicycle and its condition. Here are some of the most well known English vintage bicycles. Take a look:
Raleigh
When it comes to the world of vintage British Bicycles, the history of the Raleigh Cycle Company offers the most comprehensive history of cycle manufacturing in Britain. So many 'original' bicycle companies in Great Britain were taken over by Raleigh, including Humber, Three Spires, Phillips, Hercules, Norman, Sun, and Carlton.
Vintage British Raleigh bicycles are some of the more available on the market, but a real find is when you can find a British bicycle made by one of the original companies before they were bought out by the Raleigh Cycle Co.

Jack Taylor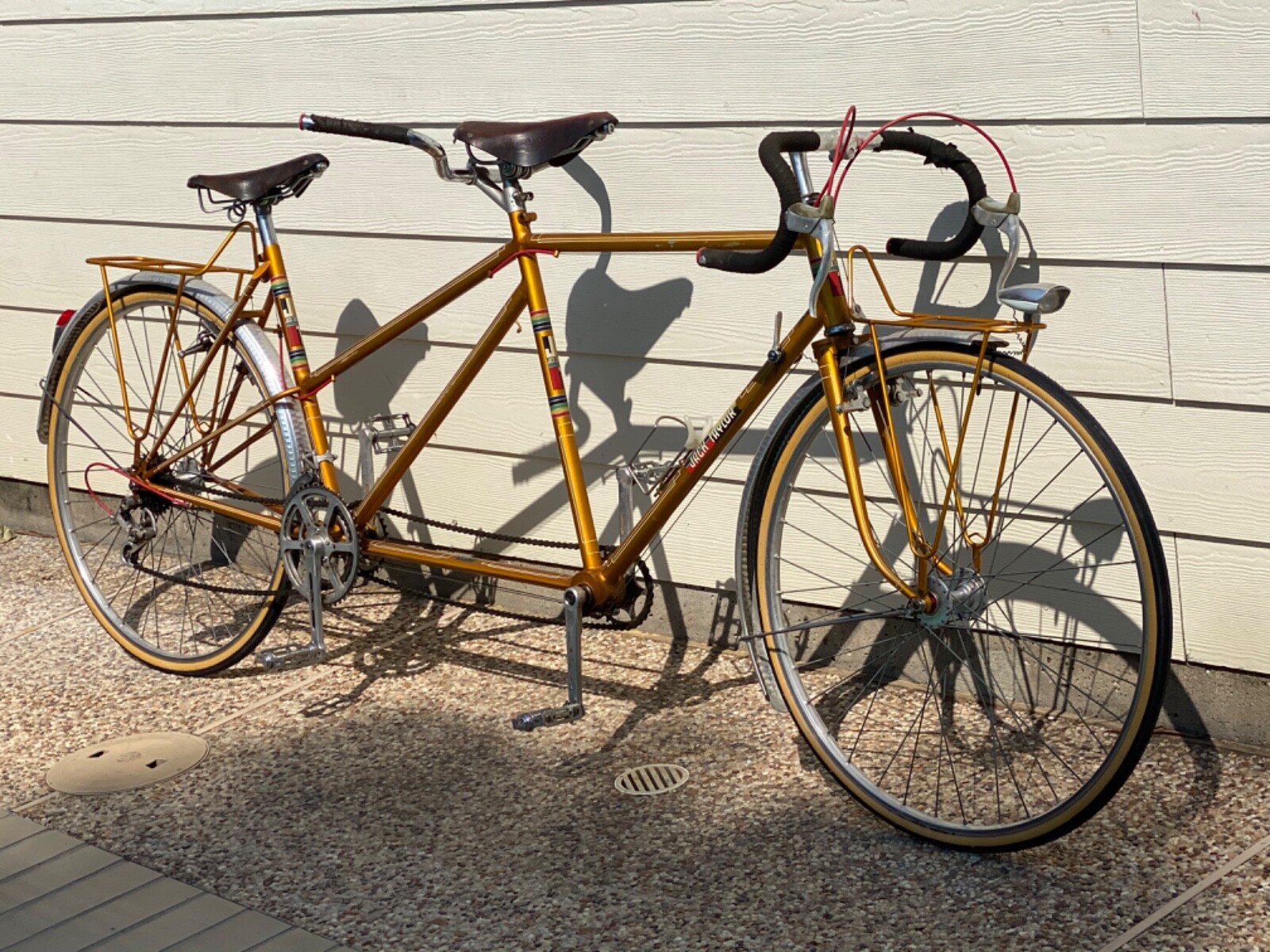 Jack Taylor bicycles are very highly regarded in the world of vintage English bicycles. For over 50 years, beginning in the early 1940's, this company was one of the leading bicycle producers in the UK.
Started by 3 brothers, this company quickly gained credibility with the British League of Racing Cyclists for their sturdy frames. Later, in 1990, the company closed down. Nowa days Jack Taylor bicycles are very popular among vintage bicycles collectors.

Last Word about British Bicycles
If you're into vintage bicycles, you know how difficult it can be to get hold of one of these rare finds. You may also know that it is even more difficult to find a mint condition vintage British bicycle. If you're lucky enough to find one you want, don't pass up the opportunity. They are in short supply, and they are wonderful vintage finds.
"I don't know the key to success, but the key to failure is trying to please everybody."
Bill Cosby